Projeto de agroecologia ganha destaque em premiação internacional
25 de fevereiro de 2015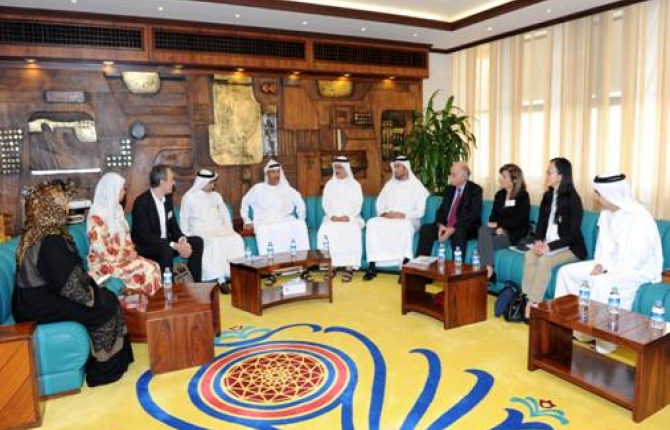 Dubai – O projeto Terra Limpa – Agroecologia em defesa da vida, do Centro de Apoio ao Pequeno Agricultor/núcleo Pelotas (Capa), ficou entre as 100 melhores práticas mundiais, no Dubai International Award for Best Practices to Improve the Living Environment 2014 (10ª edição do Prêmio Internacional de Dubai/Onu Habitat). A notícia foi repassada no dia 25 de fevereiro de 2015 ,pela consultora regional de Comunicação e Marketing da Caixa Econômica Federal (CEF), Flávia Homrich Kuhn. Ela também transmitiu ao Capa os cumprimentos da Gerência Nacional de Planejamento e Desempenho de Redes – Governo (Gegov), integrante do júri.
A participação no prêmio internacional resultou da seleção na VIII Edição do Prêmio Caixa Melhores Práticas em Gestão Local – Edição 2013/2014, realizado de dois em dois anos no Brasil. Criado em 1999, o prêmio da CEF reconhece 20 projetos urbanos e rurais, nos temas da Habitação, Gestão Ambiental e Saneamento, Gestão Municipal, Desenvolvimento Local e Inclusão Social e Trabalho Social. Estes são encaminhados para concorrer em Dubai, com projetos de outros países.
Além do Capa, seis outras iniciativas brasileiras, três delas apresentadas pela CEF, ficaram na lista dos TOP100.
Apresentadas pela CEF
Terra Limpa – Agroecology in Defense of Life: Pelotas Brazil, Capa Pelotas, Pelotas (RS)
Bolsão Audi-União (ficou entre as 48 Top practices) – Convergence of Actions and Resources Integration Participation and Social Inclusion, Audi União Shantytown, Curitiba (PR)
Agroindústria biodinâmica – Installation of an Agroindustry for Processing Organic and Biodynamic Fruits and Vegetables (Apan) Maria da Fe, Poços de Caldas (MG)
Morar carioca verde Project of a Multidisciplinary Nature for Sustainable Development in Rio de Janeiro Slums: Rio de Janeiro (RJ), Brazil
Não apresentadas pela CEF
Development of Principles of Transparency and Submission of Accounts for civil society organizations
Ecological Brick Factory Sustainable Initiative as Social Intervention in Areas at Risk
Industrial Production Technology Innovation and Sustainability Xapuri Male Condoms Factory NATEX, Acre
AS TOP 100 irão compor o acervo permanente de Melhores Práticas de Dubai/ONU Habitat. Leia mais em www.dubaiaward.ae
Foto: Membros do júri com o diretor geral, em Dubai. Crédito: ONU Habitat